EDUCATION
We offer customizable classes, workshops, presentations, and butterfly walks for homeschoolers, educators, and organizations.
Learn more>>
COMMUNITY OUTREACH
Have us participate at your public event or give a presentation to your group or organization!
Learn more>>
BACKYARD HABITATS
We have a selection of butterfly host and nectar plants April through September to assist you in creating a backyard habitat or butterfly garden.
Learn more>>
To provide education, engage our community, and create backyard habitats.
Artwork by Beverly Overby Dyer
Additional ways we fulfill our mission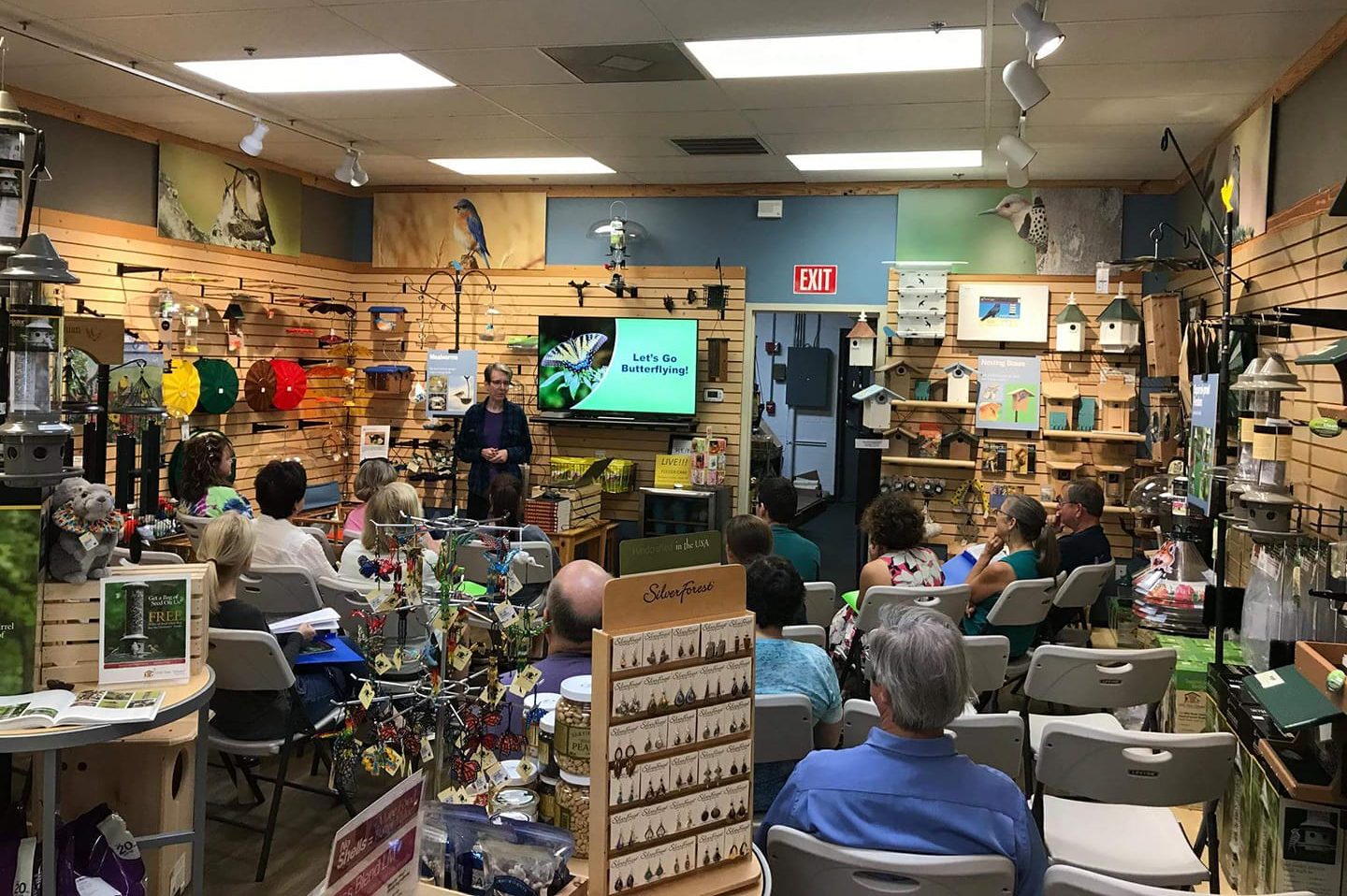 Partnering
We enjoy working with local businesses and organizations within our greater community.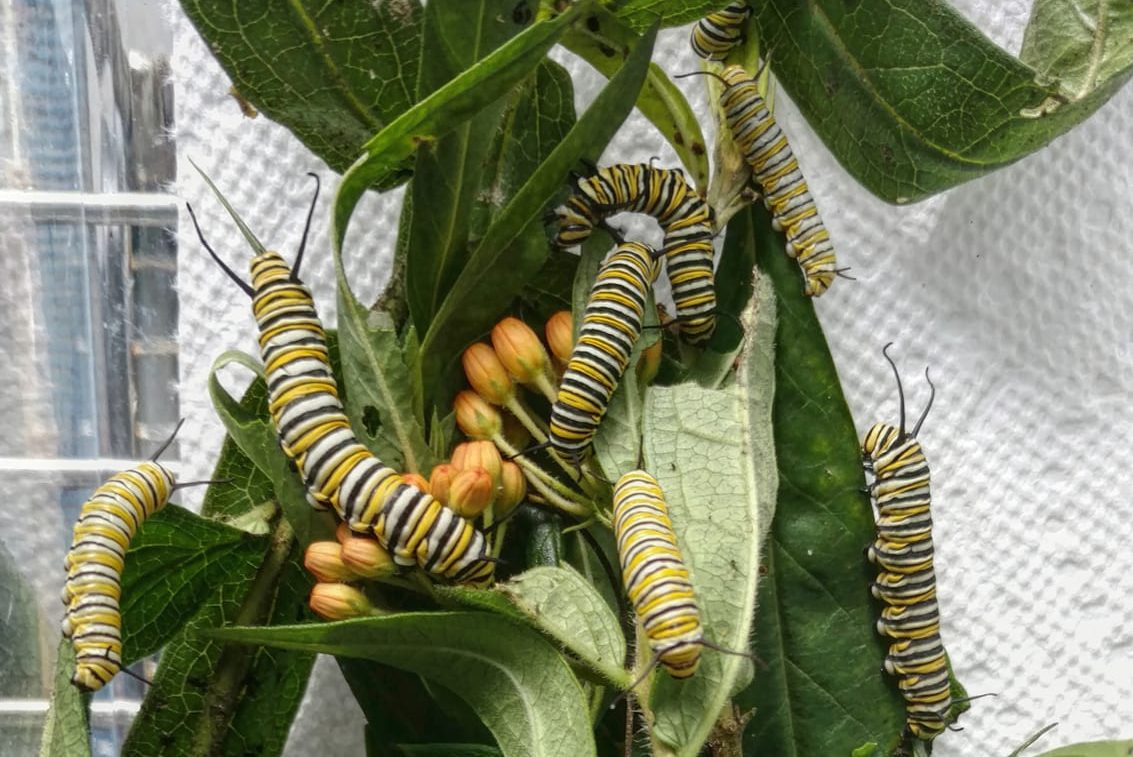 Caterpillar Support
Need more host plant? We offer foster and temporary care of caterpillars, too!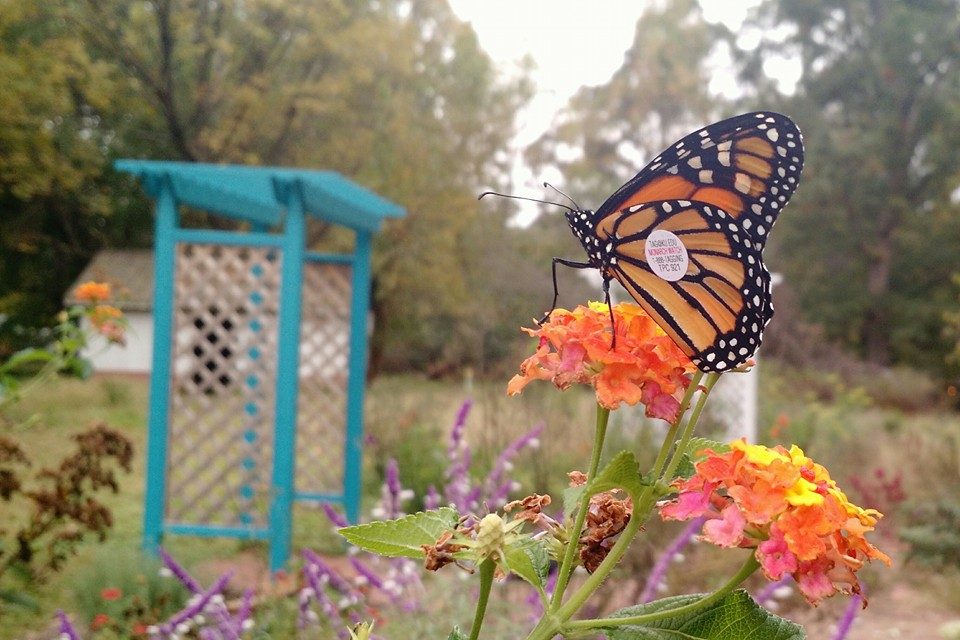 Citizen Science
We encourage participation in projects such as NABA butterfly counts and Monarch tagging.
Who We Are
Backyard Butterflies was found in April 2018 by L. M. Carlson and John F. Jarvis. We are incorporated as a nonprofit organization in the state of North Carolina. We are in the process of applying for federal tax exempt status as an IRS 501(c)(3) nonprofit organization.
L. M. Carlson
Co-Founder
L. M. conducts the Education and Community Outreach aspects of Backyard Butterflies. They enjoy both the Light and Dark Side of Lepidoptera. During they day they enjoying photographing butterflies and insects. At night they fire up special lights to photograph moths drawn to a collecting sheet.
John F. Jarvis
Co-Founder
John manages the Backyard Habitat aspect of our mission. He tends to all habitat maintenance and plant propagation. He records butterfly sightings in the yard while working in the habitat. He has been patiently waiting to have a Zebra Swallowtail lay eggs on the collection of paw paw trees he first planted in 2013.