BACKYARD BUTTERFLIES
Raise a Caterpillar Workshops
We offer Raise a Caterpillar Workshops for homeschoolers, youth and adult groups or organizations. Workshops can be conducted at your location or at Backyard Butterflies. Workshops are conducted May through September, with the peak of caterpillar availability running late August through mid September. We can accommodate a workshop size of about 15 participants. Parents must attend any workshops with their children conducted at Backyard Butterflies.
Photos in this section provided by John F. Jarvis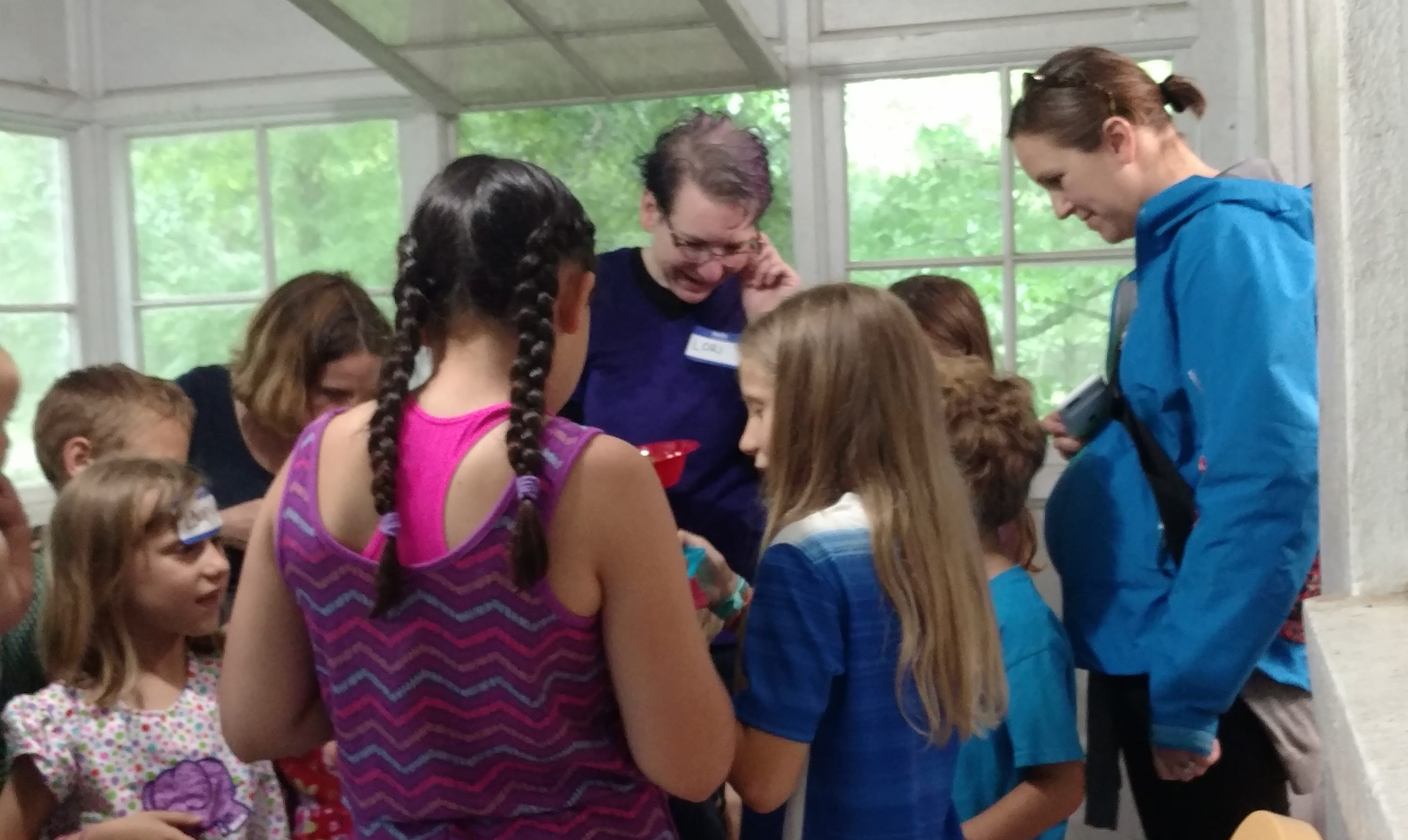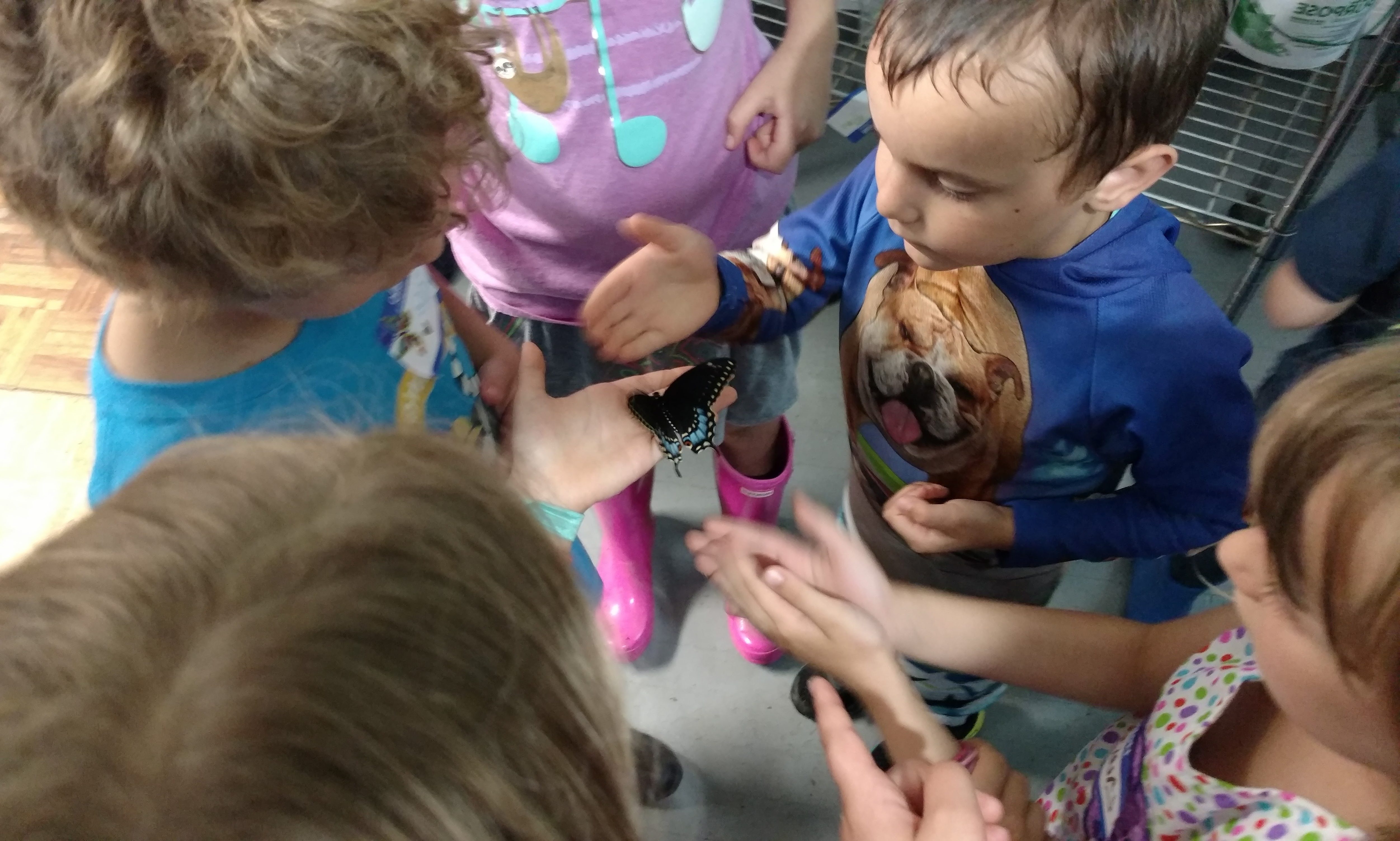 Reserving a Workshop
All of the caterpillars we provide in our Workshop Kits are collected from the host plants we raise in our yard. We do not engage in forced breeding or butterfly farming as that is not in alignment with our mission or how we care for our habitat. As a result, this greatly limits the number of kits we can offer per butterfly season.
Important Info You Need Know
Please review the following information before reserving a workshop. If you have any questions or concerns, feel free to contact us.
CATERPILLAR AVAILABILITY
Brood cycles begin mid to late April, if the weather is favorable. In the spring the number of eggs laid per brood cycle ranges from 15-25 caterpillars collected. In the late summer this number can be in the 100s. There are typically 3-4 broods per year. On average we raise 200-300 Black Swallotails per year.

We do not know when eggs will be laid on our host plants. We monitor them frequently and collected eggs or newly hatched caterpillars. Once we have collected them we allow them to grow to 2nd instar before making them available for a workshop.

Caterpillars grow fast in hot weather. There are just a few days in which we can then conduct a workshop which will allow you a chance to raise the caterpillar for a few days before it pupates.
TIME REQUIRED TO RAISE A CATERPILLAR
Caterpillars grow slower in cooler temperatures of spring and faster in hot, humid temperatures of summer. In the spring a caterpillar will take up to 10-12 days to transition from first to fourth instars. In the summer they can rapidly grow in 7-10 days, provided that they are given adequate amounts of food.

In the spring and summer, the chrysalis stage lasts about 7-10 days before the adult butterfly ecloses. In September chrysalises begin to hibernate and will do so until the following spring. We recommend that you plan to provide care for about 2 to 3 weeks for the caterpillar in spring and summer, about 10 days for the caterpillar in the fall, and up to 6-9 months for the chrysalis over the winter.
Raise a Caterpillar Workshop Kit
Purchase of a kit is required if you attend a workshop. Extra cages, host plants, and caterpillars may be purchased at an additional cost at the workshop if available.
BASIC kit
$25
Small Critter Cage
1-2 Black Swallowtail Caterpillars
1+ Host plant (you'll receive enough to feed your caterpillar)
Raise a Caterpillar Booklet
Subject to availability
Free after workshop support
Raise a Caterpillar Reservation Form
Fields marked with * are required. Please allow 2-3 days for a response during butterfly season, April through September.
Please note that due to availability, your requested date for a reservation may not be possible. We will work with you to hold a workshop that meets your scheduling needs. The best time to schedule a workshop is mid August through mid September. We will regularly announce on our social media when we have caterpillars available if no workshops have been scheduled.